Konzert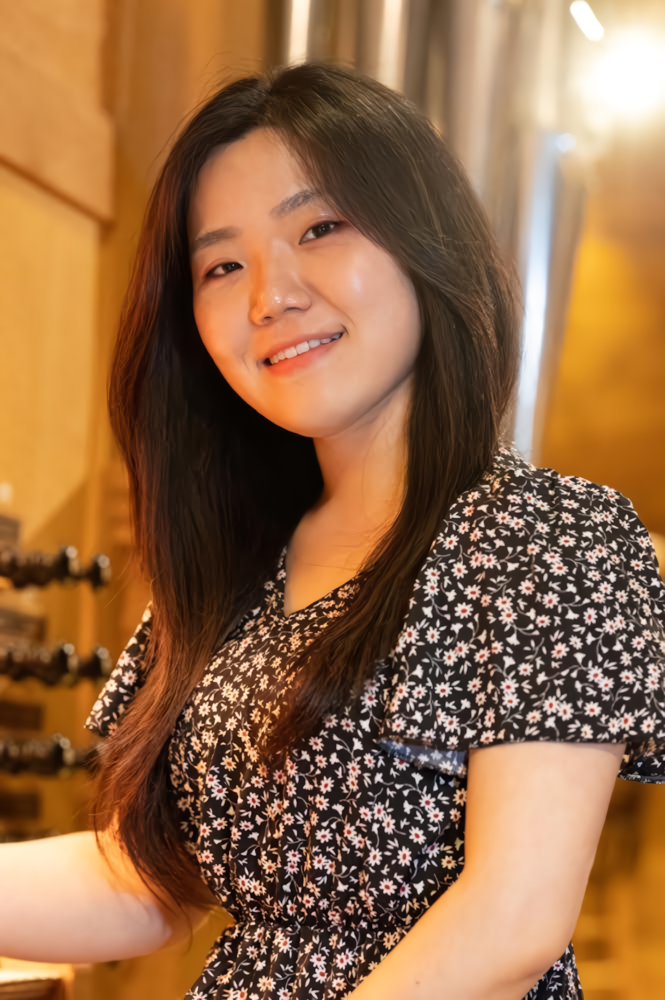 Orgelkonzert mit Minji Choi (Hamburg)
an der Metzler-Orgel (1996)
Georg Muffat – Toccata Septima
Johann Sebastian Bach – Sinfonie aus der Kantate "Gottes Zeit ist die allerbeste Zeit"
Nicolas de Grigny – II. Fugue à 5, III. Duo, IV. Récit de Cromorne aus Veni Creator
Johann Sebastian Bach – Komm, Gott, Schöpfer, Heiliger Geist (BWV 667)
Buxtehude – Passacaglia in d (BuxWV 161)
Franz Tunder – Komm, Heiliger Geist, Herre Gott
Johann Sebastian Bach – Toccata, Adagio und Fuge in C (BWV 564)
Minji Choi, die aus Südkorea stammt, studierte von 2011 bis 2014 Orgel und Kirchenmusik an der Presbyterian University and Theological Seminary in Seoul/Korea. Nach dem Bachelorabschluss setzte sie ihre Orgelausbildung im Masterstudiengang in Deutschland fort und wechselte 2015 an die Hochschule für Musik und Theater Hamburg in die Orgelklasse von Pieter van Dijk. 2017 schloss sie dieses Studium mit der Note "sehr gut" ab.
Minji Choi gewann 2017 den 1. Preis sowie Publikumspreis beim 12. Internationalen Schnitger Orgelwettbewerb in Alkmaar/Holland. 2014 gewann sie den 3. Preis beim nationalen Orgelwettbewerb der Korean Association of Organist in Seoul/Südkorea. 
Seit 2018 studiert sie, ebenfalls an der Hochschule für Musik und Theater Hamburg, Konzertexamen Orgel bei Pieter van Dijk und Wolfgang Zerer, außerdem Kirchenmusik. Die beiden Studien werden im Sommer 2023 abgeschlossen.